Making a Sperm and an Egg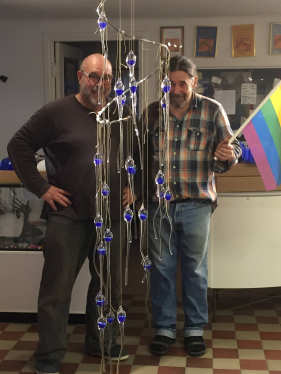 The process of making a sperm is complicated and requires both the right tools and the technical knowledge. I have been fortunate to have worked with the talented Paul Jørgensen for the last few years and he has helped me making this vision come true. I wanted to include some behind the scene videos and description of how they are made which can be found further down this page.
The spermatozoon of glass is developed in distinct steps, like the spermatozoon in the testis: First the nucleus with chromatin DNA is formed, and then the head, followed by the tail outgrowth.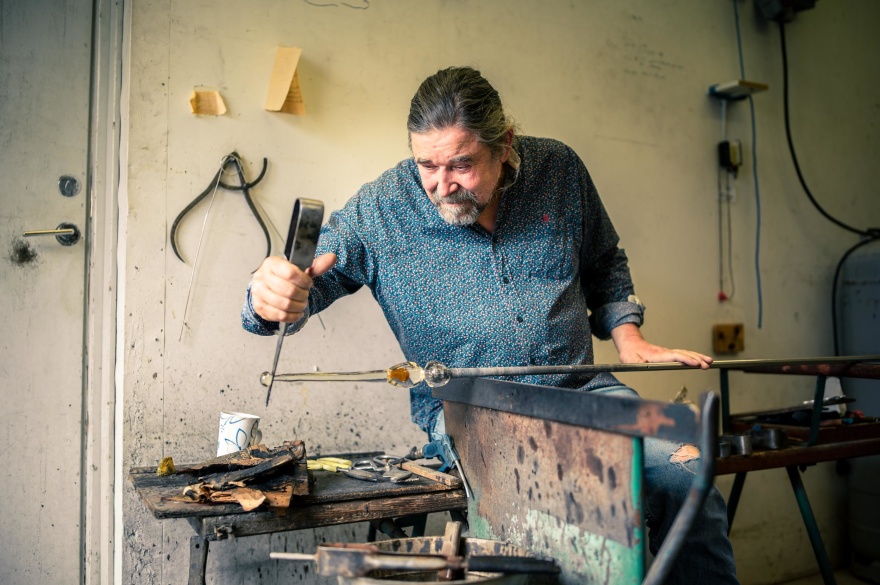 The nucleus: A clump of semi-liquid glass is attached to the top of a glassblower rod. The clump is rolled in cobalt salt which colours the hot glass purple which after cooling turns blue. The hot nucleus is shaped by rolling it in a glove.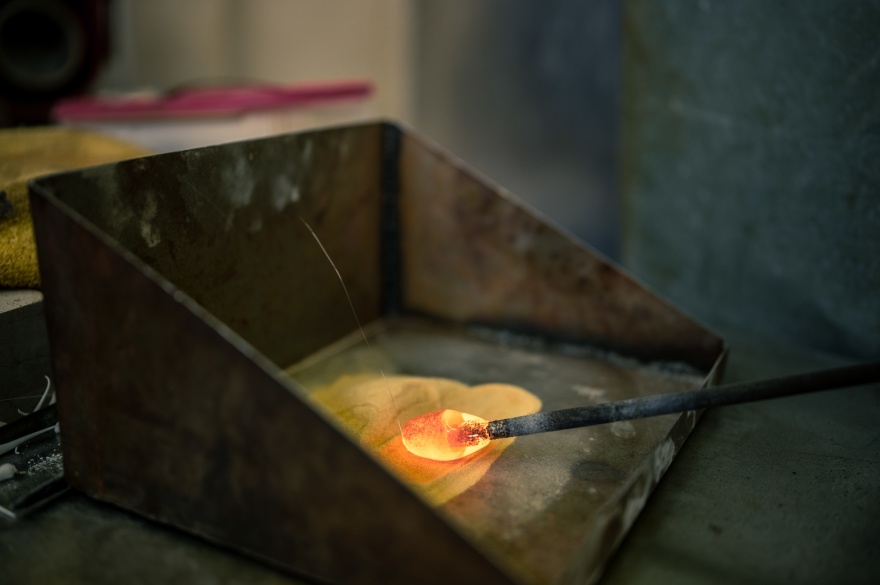 The head: The nucleus is then dipped into molten glass to add more glass that covers and extends beyond the nucleus. The head is shaped by rolling it in wet old newspapers.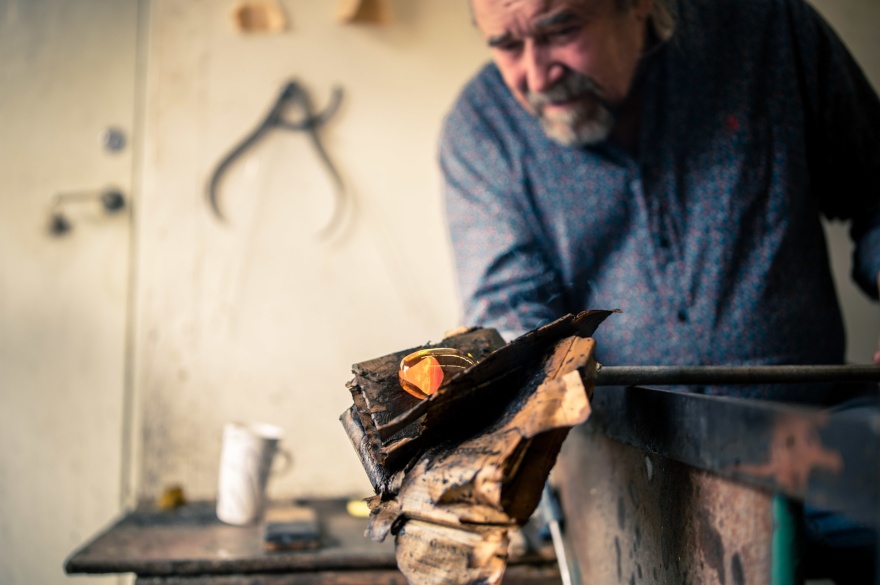 The Tail: A second rod is dipped into liquid glass and a ball of new glass is mounted on the head. With help of rotation, gravity and metal pliers the curved tail is formed.
The loop.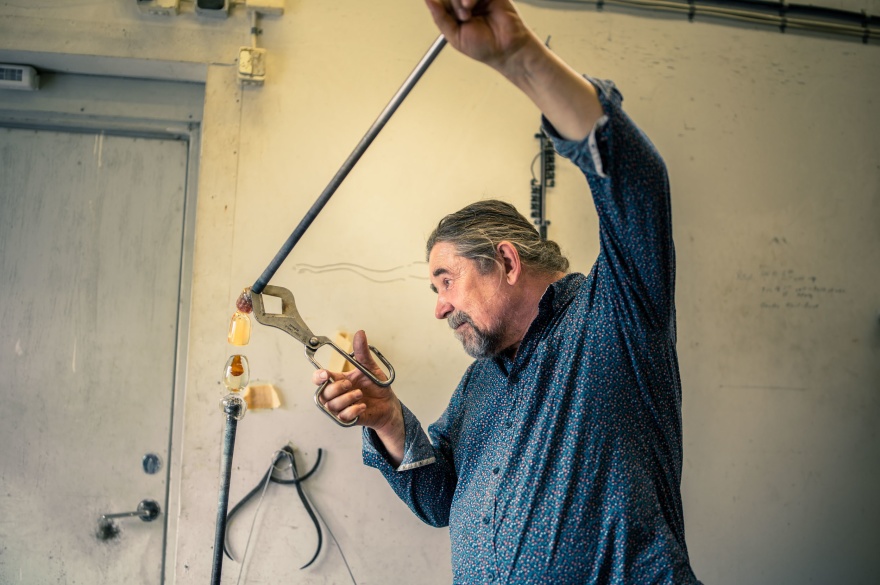 Finally, the tip of the head is heated with a flame of acetylene and a small lump of glass is attached to the head. With a metal pliers,the glass mass is drawn out and bent back to form a loop for the attachment.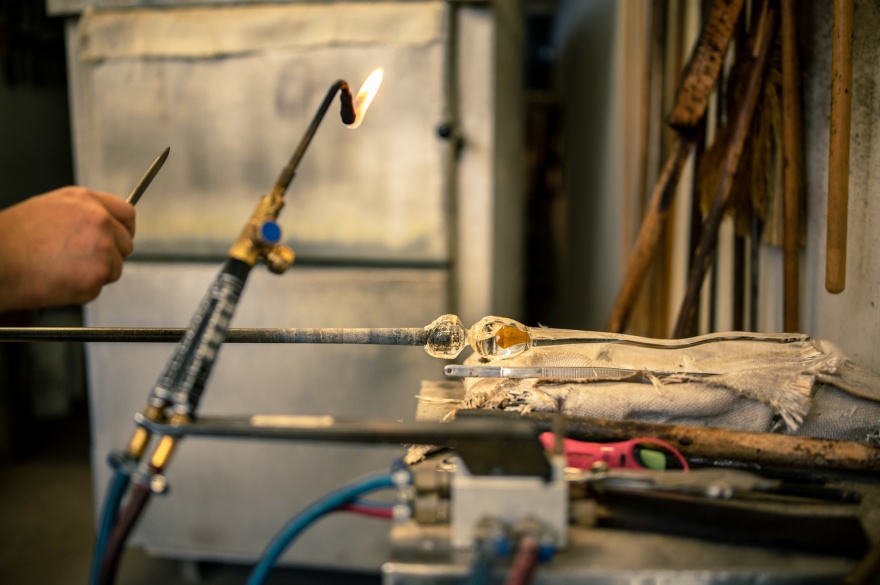 The spermatozoon is thereafter left for 24 hours in room temperature to cool down.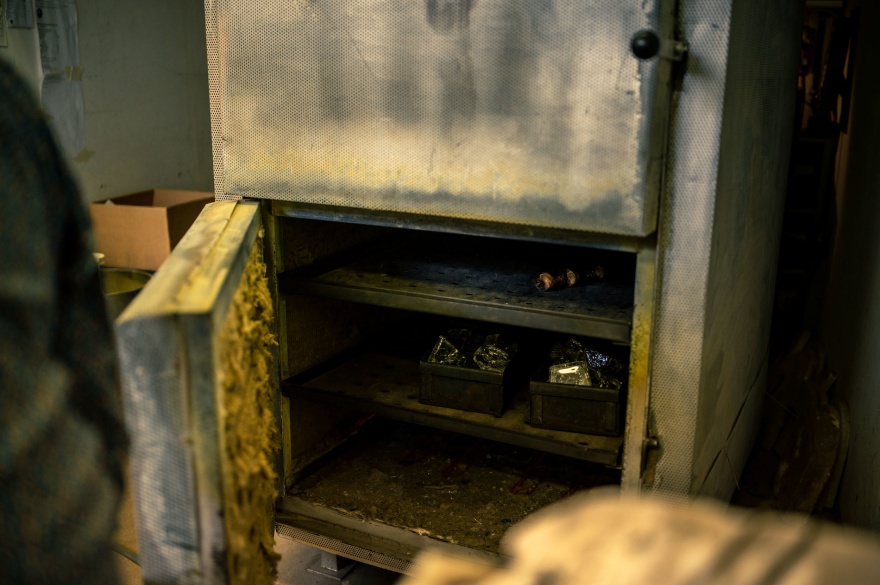 Behind the scenes of a glass sperm in the making